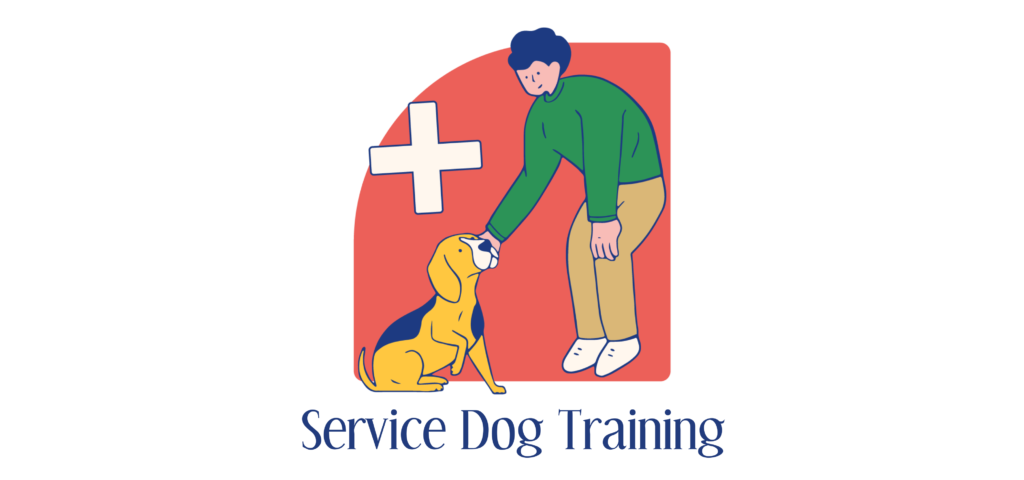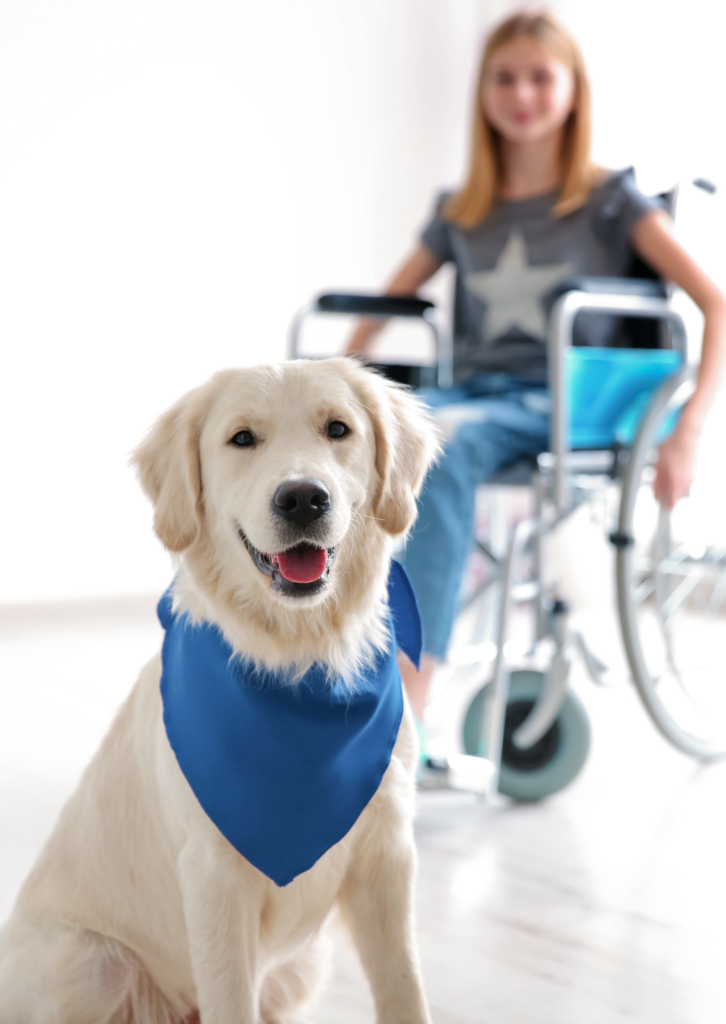 Service dogs are defined in the Americans with Disabilities Act and are dogs that are specifically trained to help people with disabilities. For example, service dogs can be trained to help people who have PTSD, mobility impairments, are deaf or hard of hearing, have diabetes or many other conditions.
26% of the population in the USA lives with a disability and while many people would benefit from the assistance a service dog can provide, obtaining one can be time consuming and costly. Some accredited members of Assistance Dogs International (the organization which sets standards for assistance dogs) do provide services whereby they help an owner trained service dog, but many will not. The result is that if you're seeking a service dog, you may be unable to use your own dog who is trainable and instead, end up with a different dog with whom you haven't already bonded.
We can help people with disabilities train their own dog to assist them as a mobility assistance or hearing alert service dog. Not all dogs are suitable for public access work but even if that is the case, a skilled canine companion can provide immeasurable help at home.
Emotional Support Animal vs Service Dog - What's The Difference?
While both serve humans, emotional support animals commonly referred to as ESAs — and service dogs are often confused. ESA and Service Dogs are similar in that they can both provide emotional support for their owners, but there are many legal differences between the two. Understanding these differences will allow you to properly determine and train an animal for your needs.
Service dogs are defined in the Americans with Disabilities Act and are dogs that are specifically trained to help people with disabilities. We help people with disabilities train their own dog to assist them as a service dog, specializing in mobility assistance dogs, and psychiatric service dogs.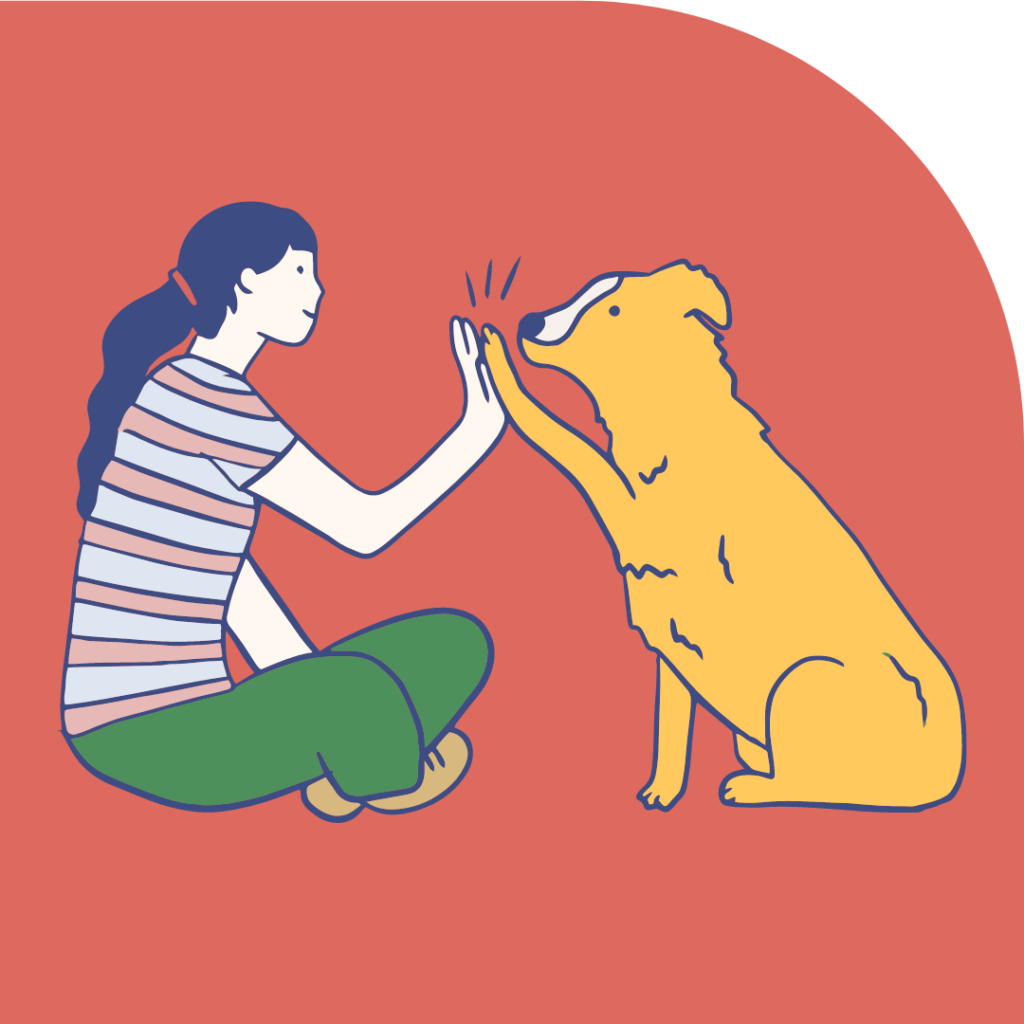 Emotional Support Animal (ESA) Training
ESA's are not the same thing as service animals and are not allowed places pets are not permitted, but are currently allowed on the cabin of a plane and in some types of no-pet housing. We can help ESA's be calm for air travel and teach good manners if they are living no-pet housing.
Phone Consultations
Receive guidance to select a dog for service work, an ESA or learn about service dog training.
Definitions
Many people think that ESA and Service Dogs are interchangeable, but they are meant for separate tasks.
A service dog is specially trained to perform a function or job for an owner that has a physical, intellectual, or emotional disability.
An ESA serves as an emotional companion for their owner. A service dog many still be able to provide the comfort of an ESA, but has been trained to complete more extensive tasks that a support dog will not.
Federal Protection
Service dogs are usually needed more frequently as they help the owner with physical tasks. Thus, they are offered legal protections through the Americans with Disabilities Act (ADA) and granted public access rights that emotional support animals do not get. An emotional support dog, on the other hand, doesn't share the same legal protections. It's important to understand that if you have an emotional support dog, they may not be allowed into areas that a service dog will. Legal protection of an emotional support animal is limited to housing and air travel. However, there may be businesses that will allow you to bring your emotional support animal inside, so you'll have to check with them beforehand.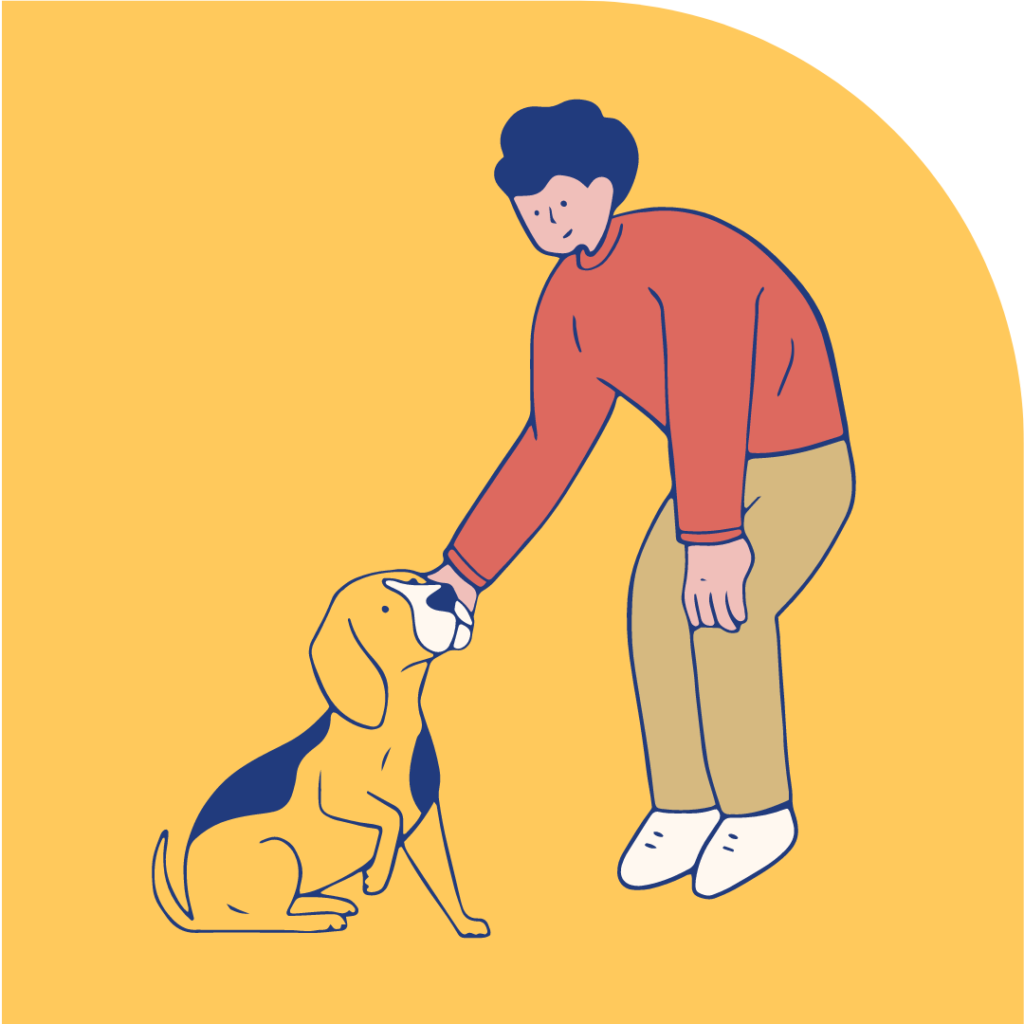 In order for us to coach you on training your service dog, you will need to meet the following criteria:
Requirements for the Owner:
Have a disability as defined by the Americans with Disabilities Act.

Able to participate in training lessons over an

extended period of time. The initial training can take a year, two, or even longer.

Able to commit time to practicing with your dog regularly between appointments.

Aware that you may end up with a dog that can only help at home or in places pets are allowed. Up to 50% of service dog candidates in programs are not able to complete training and work in places pets are not permitted.

Willing to wait until we evaluate your dog's

suitability and help you train your dog foundation skills before putting service dog identification on your dog and before taking your dog to places pets are not permitted.

Have support from your licensed healthcare provider for use of a service dog.
Requirements For The Dog:
No history of aggression towards dogs, people or other animals.

Easily trained.

A breed or mix likely to have characteristics

suitable for service work such as Labradors and Golden retrievers. Each dog is assessed as an individual but some breeds are more likely to exhibit characteristics suitable for service work than others.

No history of any serious behavior problems like fear, leash aggression, or separation anxiety.

Under age 4, physically healthy.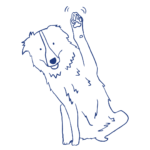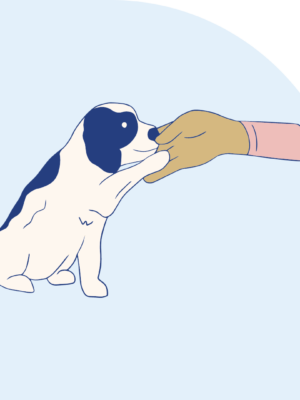 Step 1: We begin with a 60 minute virtual appointment. This is when we will answer your questions, gather information about your dog and your needs, give you important information about service dog training as well as training recommendations to get started. FEE $130
Step 2: We conduct a 30-45 minute evaluation of your dog.
This is when we look at how your dog responds to some minor stressors in a new situation to see if it is appropriate to begin training him or her for service work. FEE $100
Step 3: Training for service work if your dog is suitable.
This process usually takes 1 – 2 years but can take longer. If you are just bringing home a new puppy, you are strongly recommended to sign up for our 3 Week Jump Start Program. If you have already done some training, the first step of our service dog program will be for your dog to pass a Canine Good Citizen test. On successful completion of the CGC, task-training will begin. The coaching process will include a combination of virtual and in person training appointments, group classes, day training and/or private training depending on your training requirements, availability and location.
Step 4: Follow-up support. Help to maintain your dog's training throughout your service dog's working career. Fees (see hourly and package rates)