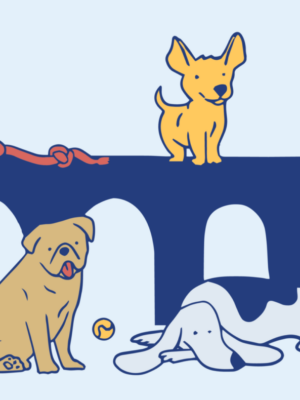 Four Leggers is the North Shore's

premiere dog daycare!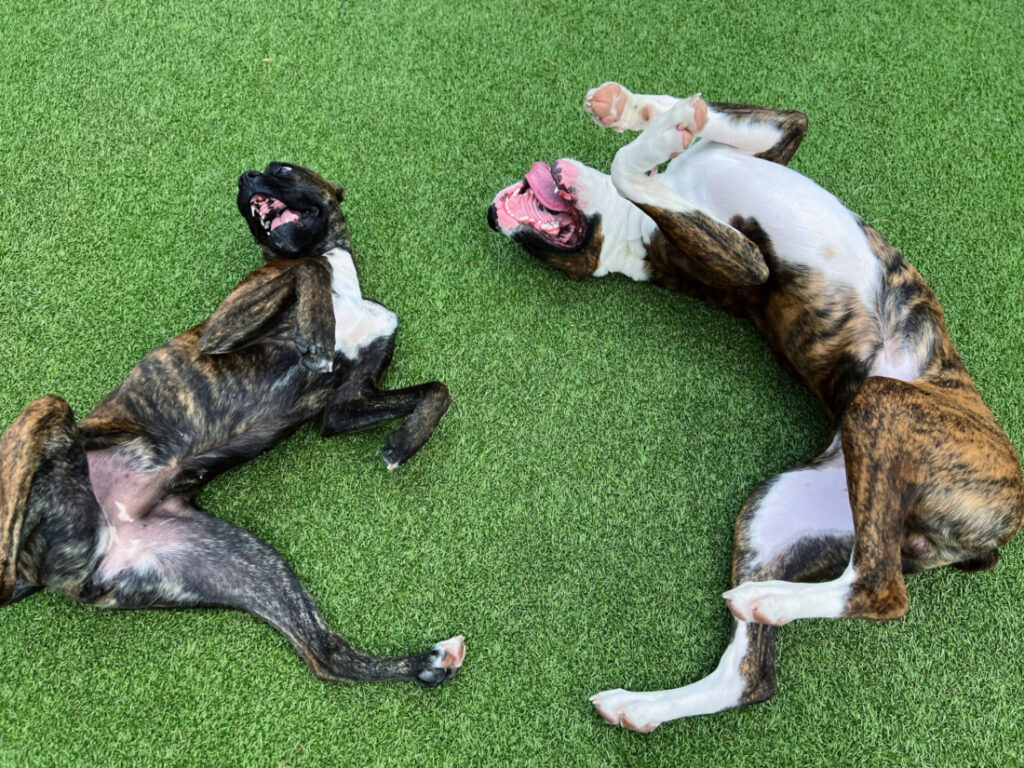 With over 8,000 square feet of indoor and outdoor

play space, premium K9 Grass turf in the yard, play

structures, daily ball play, affectionate and attentive staff, and

more, Four Leggers is setting the bar above the rest

when it comes to dog daycare!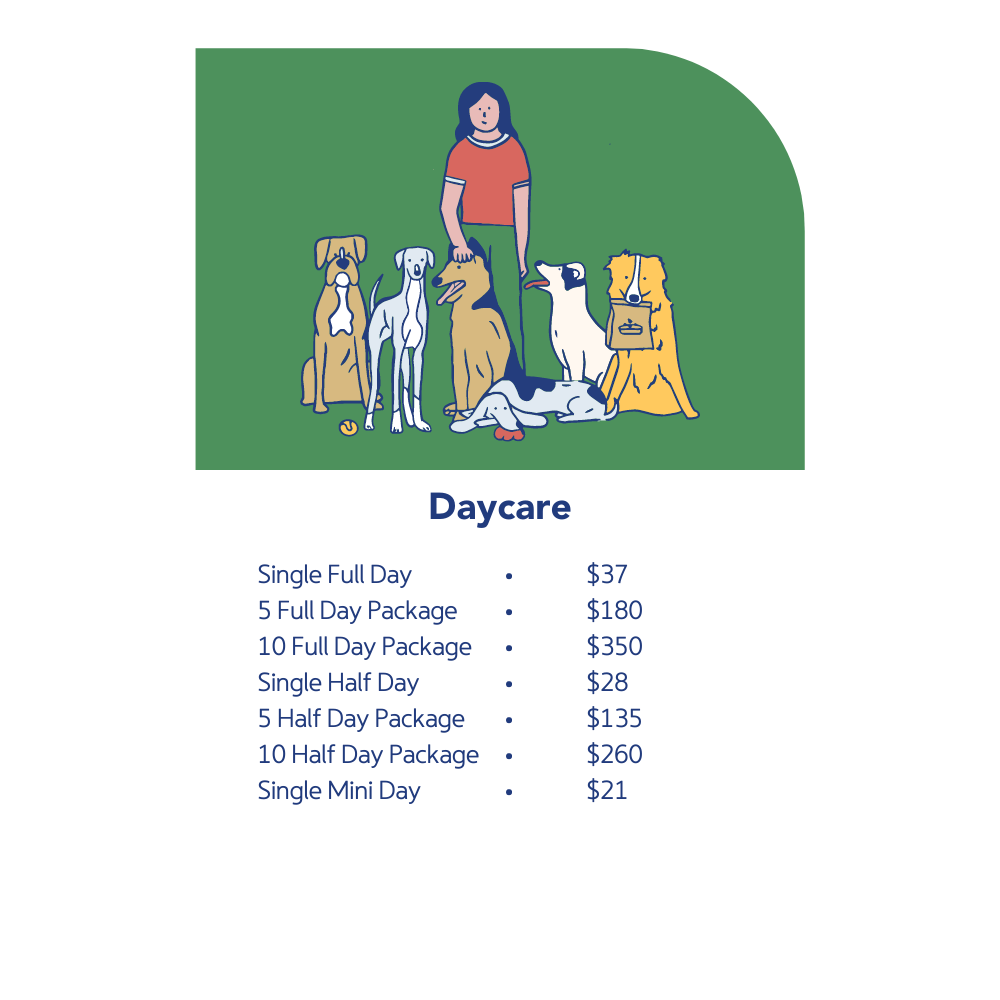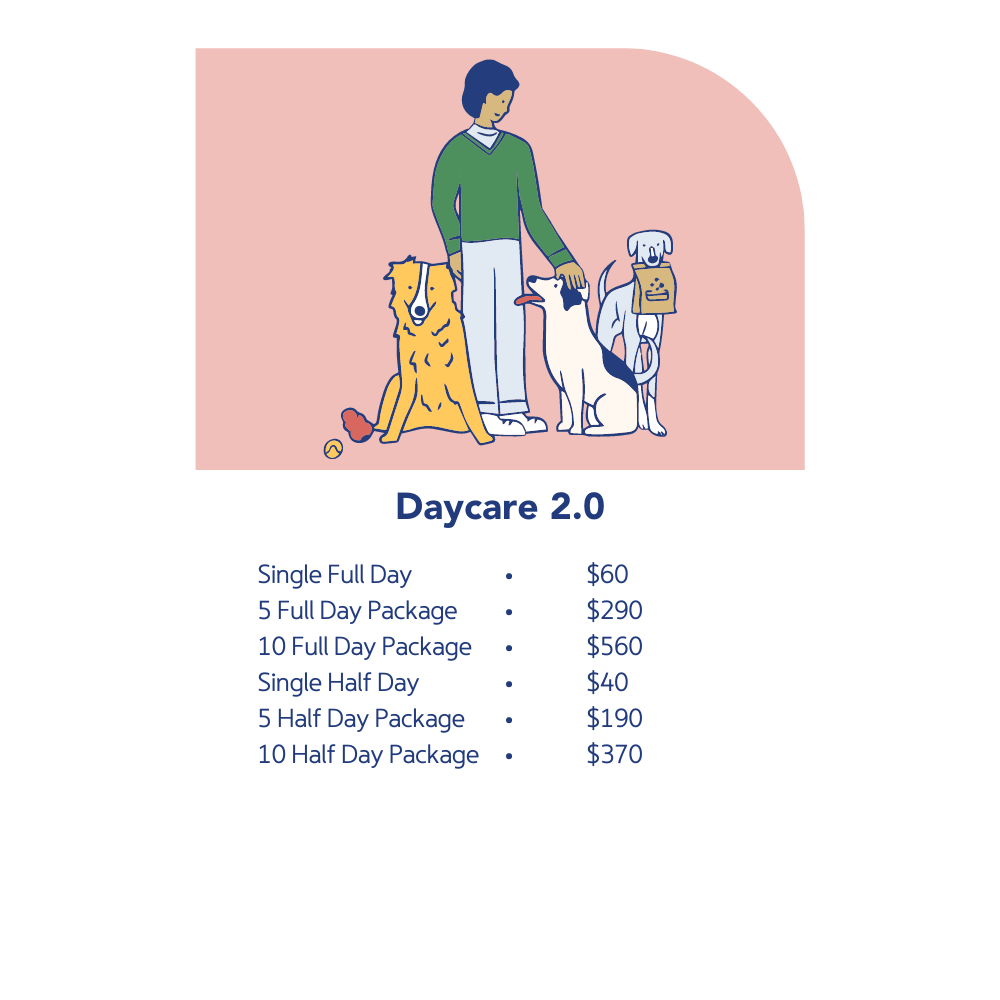 FULL DAY: 5+ HOURS HALF DAY: UNDER 5 HOURS MINI DAY: UNDER 2 HOURS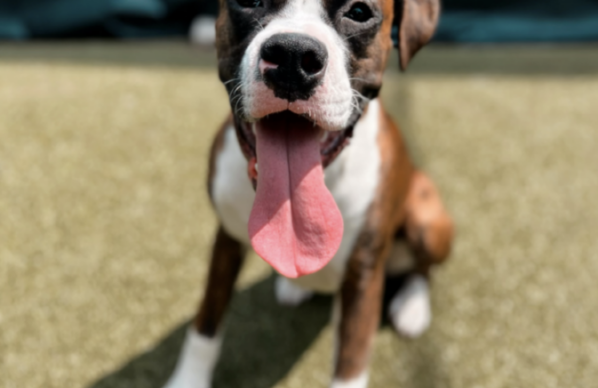 All day care services include group play and private affection time. Dogs and puppies that need feeding should bring their own food in zip lock bag with their name on it. Four Leggers can also provide house meals for an additional charge and will be fed high quality Fromm dog food.
Special needs will be addressed on an individual basis. If you need additional help or information, please give us a call!
Our daycare dogs are separated by energy
level in two play areas to ensure all dogs are able to play with other dogs of the same energy level. We have a staff to dog ratio of 7 to 1 and a highly trained team which ensures the safety of your four legged friends. All of our staff members go through a rigorous 45 day training in canine body language, safe play, and pet CPR and first aid.
What's Daycare 2.0?
Daycare 2.0 incorporates many different enrichment activities, training, and games to create a fulfilling and balanced day at daycare. The smaller groups allow us to offer highly personalized services tailored to your dog s individual needs. Smaller groups allow for the wallflowers to come out of their shells, dogs that are usually shy and that just hangout will actually play more in a less busy situation.
Smaller playgroups also allow for a higher quality of play for shorter periods of time, with more breaks allowing the dogs to get the quality rest they need to be emotionally healthy. Individualized activities and play sessions based on the dog's needs and desires also add to a dog s emotional health.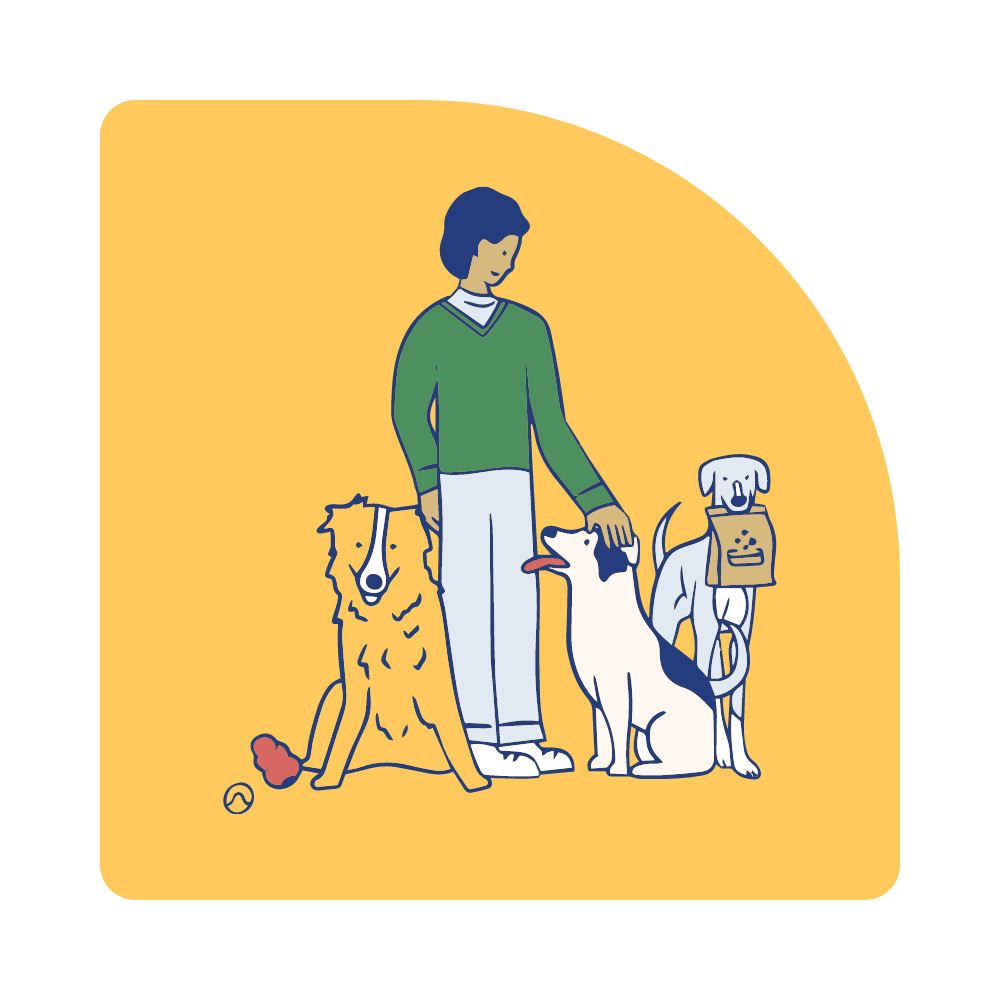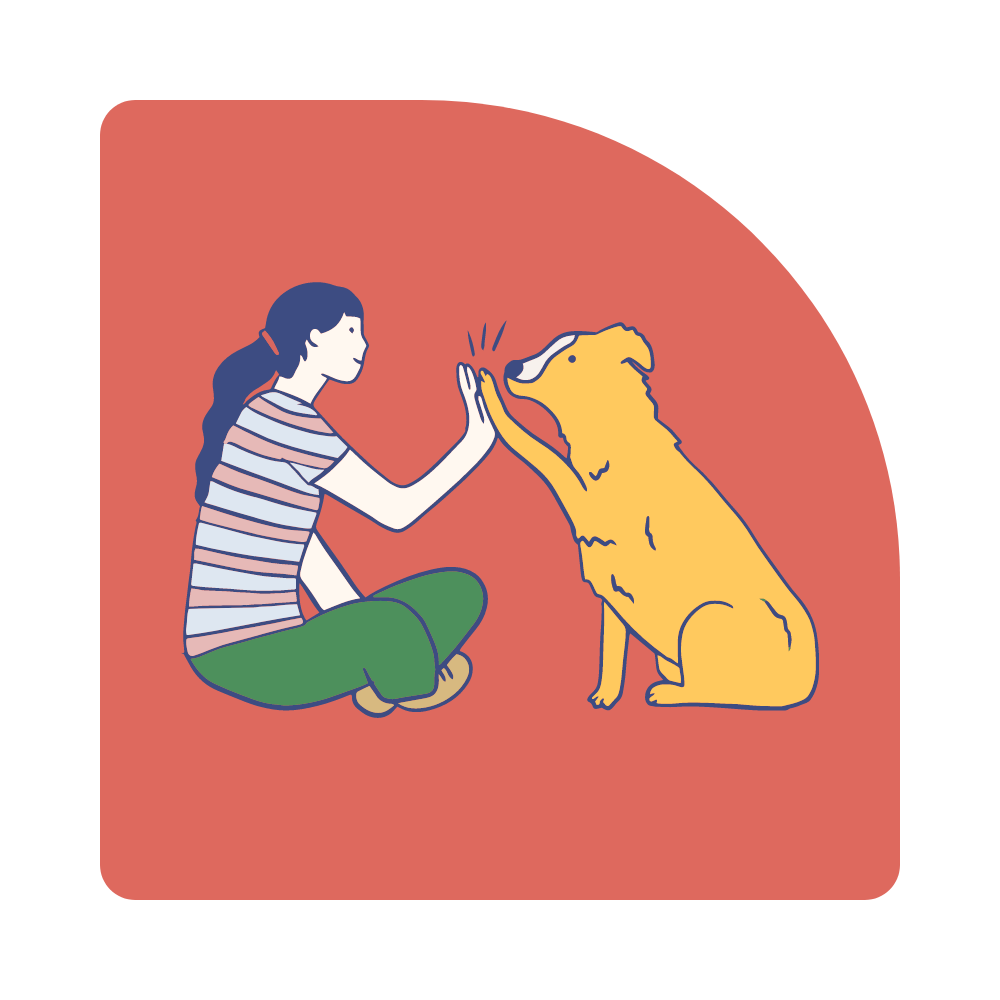 Knowing all of this, we are focusing on providing the Daycare 2.0 model for our canine clients. This is a more customized approach to caring for your dog. We will no longer be just an energy outlet, but a place the dogs will learn, become more confident and experience mental exercise with some real life skills that we feel are important to reduce stress and add balance to their everyday lives.
A Daycare 2.0 day will be more structured with
games, nose-work, agility, basic training and more naps due to the extra brain work. Instead of the dogs being in a large play group, they will be receiving one-on-one time with our staff throughout the day. The dogs will still get free play with their friends but in a much smaller setting. This provides your dogs with a much more rounded day at school and a healthier kind of tired!
To enroll in our daycare program, please request an evaluation.
We conduct evaluations for new daycare dogs Monday through Friday. We love dogs and want your dog to love coming to our
daycare. No one knows your dog better than you, so we'd appreciate you taking the time to fill out the application at the link below. You will find that we are not like other facilities. At Four Leggers, your dog is not a dollar sign – we value your dog's individual personality and needs. The more we know about the dogs in our care, the better our playgroups will be.
We are currently accepting applications for daycare. Applicants will be contacted on a first come first serve basis.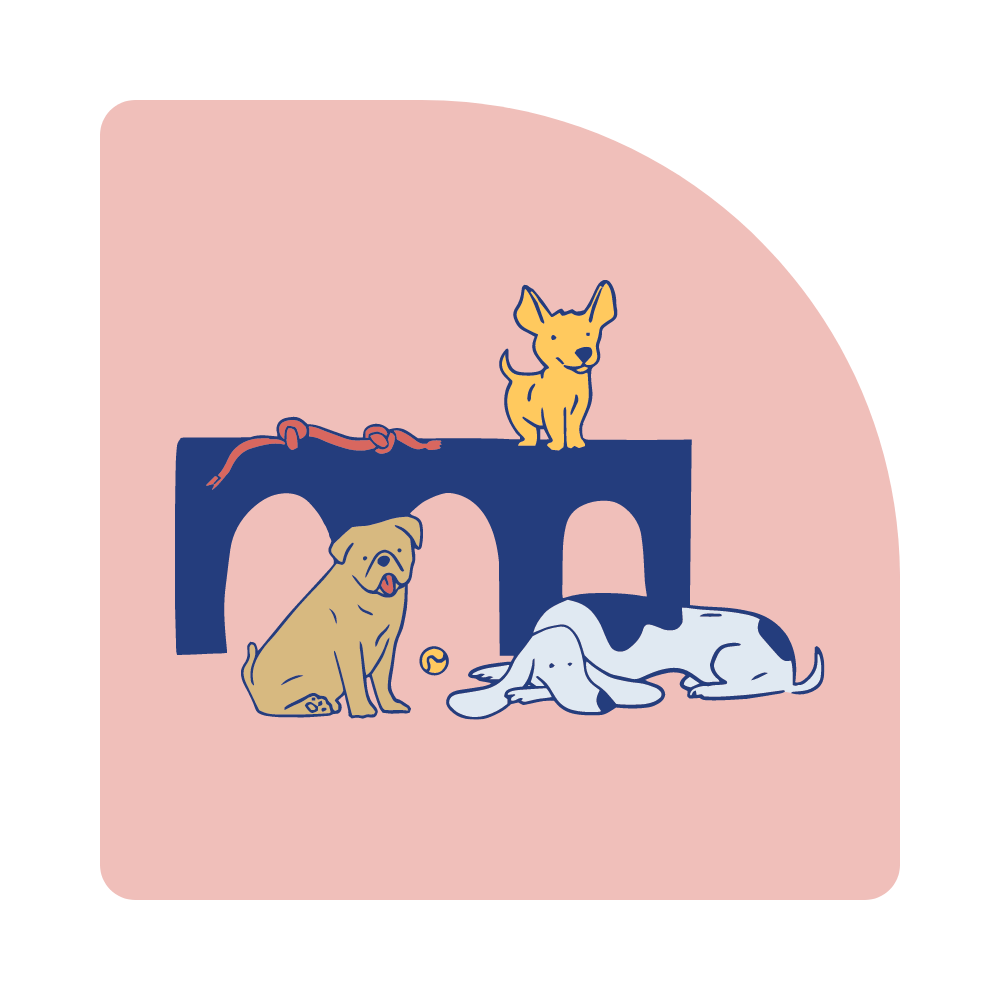 Application Requirements
All dogs must be altered if over 6-9 months, and are required to be up to date on Rabies, Distemper, and Bordetella (we recommend waiting 2 weeks after receiving their vaccine in order for the vaccine to fully protect your dog), and have a negative fecal test every 6 months. Proof of vaccination and negative fecal result is required at the time of your dog's evalaution.
Please allow 30 minutes for the evaluation to take place and to fill out your new client paperwork. During your dogs evaluation, we will assess many factors, including your dog's sociability on and off leash, resource guarding behavior, comfort level in a new environment, sociability with strangers, etc. Evaluations are scheduled by appointment and the cost is $25. Once your dog has completed their evaluation, they are welcome to stay for a two hour mini day at no additional cost. We recommend starting slowly with mini and half days initially – this allows your dog much-needed time to get to know us, their new friends, etc.
It is important to remember that each dog is an individual, and the evaluation is simply a tool to assess a long list of attributes and
behaviors at a distinct moment in time. The score of your dog's assessment is made in a short time when the dog is in an unfamiliar environment. As the environment becomes familiar, a dog's behavior may change significantly. As a result, dogs who score well initially may have issues in group play that cause him/her to be dismissed later. Remember, assessing suitability for off-leash play is a continuous process.