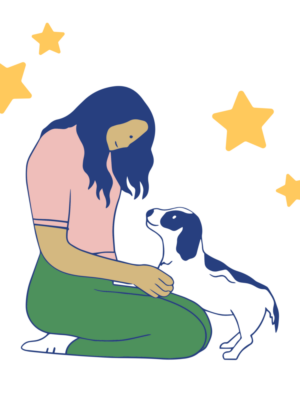 Nursery School For Puppies
Imagine a School where your puppy can;
Develop wonderful manners

Build life-long social skills

Learn Sit, Down, Place, Stay, and other essential manners

Have lightening-fast recall (come when you call!)

Walk nicely on leash and politely greet other dogs and humans

Build confidence and resiliency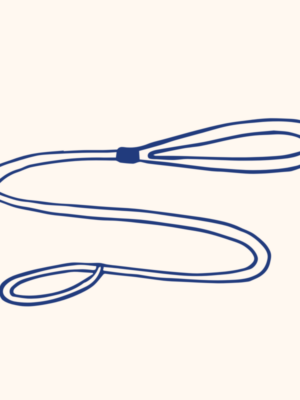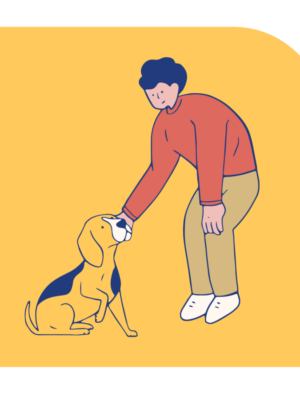 This program supports you and your family with a support system, online community, optional one-on-one sessions, group class exclusively for Nursery students, and weekly training guides and games delivered to you directly!
Socialization is critical during the first 16 weeks of a puppy's life. Your puppy will learn all about the world in either a positive, or a negative, way. At Four Leggers Nursery School we are committed to creating positive associations with all kinds of people, place, and things, to start your puppy on the right paw.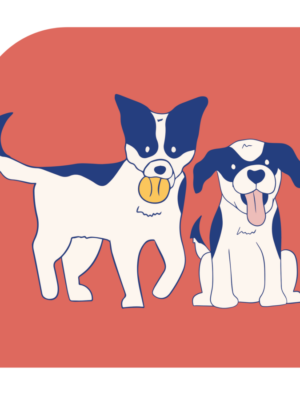 Welcome to Nursery School For Puppies!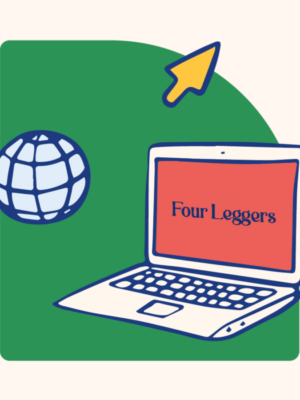 Schedule
Monday Through Thursday
8:30AM to 9:30AM ——– Puppy drop off at the nursery
9:30AM to 12PM ———– Training and Play
12PM to 1PM ————— Lunch and Naptime
1PM to 3:30PM ———— One-on-one Training and Small Group Play
3:30PM ———————– Close
What Is It?
Four Leggers Nursery School for Puppies is a daylong school for puppies 8 weeks to 8 months old. Monday through Thursday, your puppy will enjoy daylong play, training, and socialization alongside peers of all ages, sizes, and breeds.
Our Nursery School is the perfect environment for teaching puppies good housetraining habits, lovely manners, social skills, and confidence.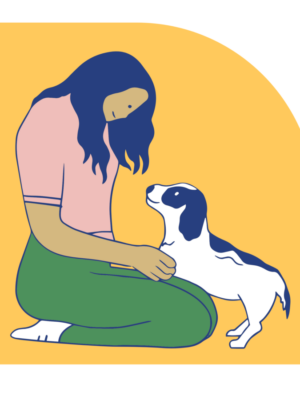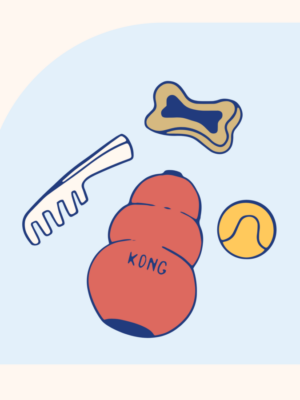 Included in the Program are;
Lightning-fast recall (Come!)

Sit to ask for anything – creating polite behavior naturally

Down

Go to your bed

Refrain from jumping

Walk nicely on-Leash

Greet other dogs politely
Ready to take the next step toward a well rounded, socialized, and polite puppy? Space is limited to ensure a low student to trainer ratio.
Let's Get Started – Click the link below!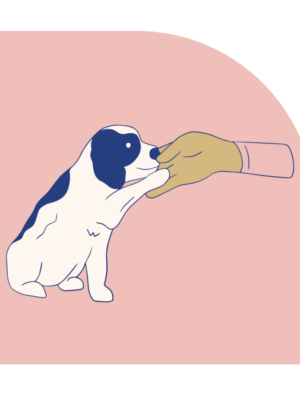 Level 1: Young Puppies AND Older Puppies With No Prior Training Curriculum
Our Curriculum begins with potty training, and adds good social skills, building your puppy's confidence (and yours).
Nursery School for Young Puppies is a 6 week program for puppies ages 8 weeks to 6months. It all begins on Day 1.
Our Daily Curriculum Includes;
Daylong Potty Training (plus ringing bells to potty outside)

Daily training outside and in our temperature-controlled Nursery

Sit, Down, Go to Bed, Recall (Come!), Walk nicely on a leash, Greet new dogs politely

Safe Socialization (Social Skills) via carefully moderated play with an emphasis on good manners and impulse control
Four Leggers Nursery School is an All-Inclusive Program offering optional private time when you need it plus group class for you and your family (children are welcome).
Your puppy can begin as early as 8 weeks old, or as soon as you've had a Well Puppy Exam with your vet. Puppies must have a negative fecal test and 1 round of Distemper and Bordetella vaccine to attend.
The best way to get started is to fill out the enrollment link above! We will get back to you ASAP with the next start up date available for your puppy.
If you are in a hurry or have questions, please call us at 978-922-4182. We would love to hear from you.
Level 2: Control Unleashed
Control Unleashed: The Puppy Program is meant as "preventive medicine" for puppy raisers.
Many common behavior problems can be either prevented or minimized by starting a puppy with good foundation training from the beginning. In addition, this program provides a program that will help you create a puppy with the ability to focus on whatever you want, for as long as you want, whenever you want. "Paying attention" is its own skill set and teaching it should be separate from teaching your puppy more complex behaviors. Without attention, you won't get as far as you want with all those other behaviors you're going to teach because it's likely they will fall apart in the face of distraction. So it is wise to teach the attention skill set as the "base of operations" for your puppy training.
The attention skill set includes: Discrimination skills, self-control skills, and arousal regulation skills. The concepts and suggestions in this book can also be used for rescue dogs that, like puppies, are starting out as "blank slates" as far as your training is concerned.
THESE SKILLS CAN CHANGE YOUR DOG'S LIFE!
Minimum Pre-requisites:
Control Unleashed class is not a replacement for Basic Obedience and is not a introductory course.

Handlers should be familiar with marker training either a Clicker or a verbal marker (ie: Yes)
Level 3: Older Puppy
Ah Adolescence. Is the Honeymoon Over?
It's a question that arises frequently as puppies enter adolescence (at around 7 months old).
Adolescence is a time when a puppy may need further training and impulse control – even some additional socialization to help him with impulse control, manners or confidence. This is when time spent playing and training alongside peers can help him develop more maturity and better social skills.
Nursery School for adolescent puppies emphasizes training, good manners, and calm interactions with puppies, dogs, and people.
Our curriculum for adolescent puppies is geared toward reinforcement of basic manners with higher criteria, and transformation of disruptive behaviors like; barking, jumping, pulling on the leash, not coming back when you call, and excitability. Puppies must have age appropriate vaccines including Distemper and Bordetella.
The best way to get started is to fill out the enrollment link above! We will get back to you ASAP with the next start up date available for your puppy.
If you are in a hurry or have questions, please call us at 978-922-4182. We would love to hear from you.